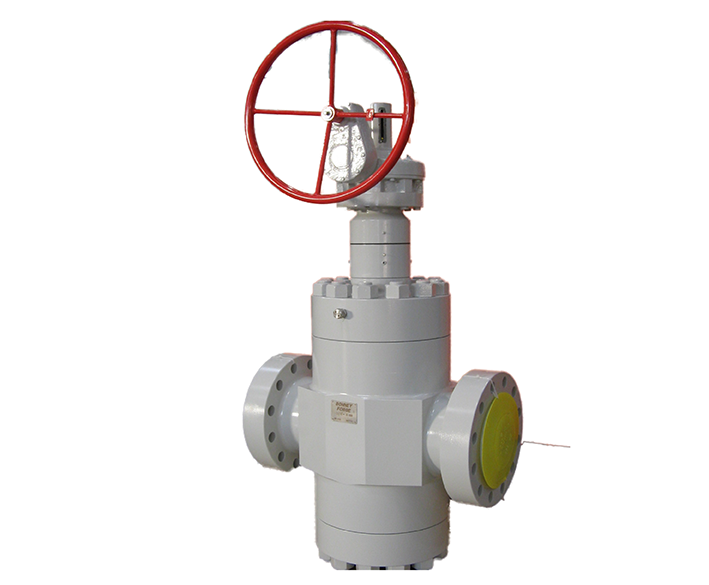 API 6A VALVE
API 6A standard were initially developed to cover all Christmas tree and wellhead equipment's but today they are used for a large part of the upstream oil and gas industry.
Valves covered by this specification are in general components for use in upstream oil and gas exploration, production and incorporate all the activities associated with the installation of this equipment. They can serve the purpose of providing a control mechanism while taking returns during drilling operations or they can also be used during other operations, including gas lift and well kills.
Equipment ranges from 2000 to 15,000 psi working pressure and in general the design can include single or multiple completions, high and low temperatures and all types of service conditions.
6A valves general features includes in-line repairability, protected long-life seats and sealing without lubrication.
Native 6A design include gate, ball, swing check and piston check.
Users in general request gate valves with full bore and thru-conduit design, non-rising stem, slab gate, floating seat ring body bushing design to provide safe dependable service. Ball valves are in general trunnion mounted type only.
Industry requirements for API 6A product are the most severe: reliability, high efficiency, only trusted components can normally be considered.
Belfast Controls Equipment Trading LLC are the official distributor and stockiest in U.A.E market, and we stock Forged Gate Valves, Globe Valves, Check Valves, Ball Valves in Dubai
Applicable standard range
SIZE : Nominal size from 1-13/16 to NPS 7-1/16 Full range of non-API size available for non-flanged valves
PRESSURE RATING : From API 2000 to API 15000
Applicable standards
Design : API 6A
Inspection & testing : API 6A
Marking : API 6A
Rating : API 6A
Fugitive emission : API 6A
Applicable end finishes
Face to face : API 6A
End to end : Manufacturer standard or ASME B16.10
Socket weld : ASME B16.11
Screwed ends (NPT) : ASME B1.20.1 or autoclave
Flanged ends : API 6A
Butt welding ends : ASME B16.25
Product features
1). Standard construction of body-bonnet (or closure for ball valves) connections is bolted type.
2). Full die forged structure for all pressure containing parts.
3). Flanged valves are provided with flanged integral with the body forgings.
4). Standard body-bonnet gasket design is ring joint type.
5). High quality packing for reliable tightness and low emission performance.
6). Sealing surfaces are machined to the tightest tolerances and lowest roughness and to ensure reliable sealing & long service life.
7). Best-in-Class CV values.
8). Inside screw and yoke API 6A typical design applicable as standard when possible.
9). Low operation torque design.
10). Temperature ratings from K to V, special low temperature application and high temperature design acc.to API 6A – Annex G.
11). Material class from AA to HH, most common covered services are sweet/general, sour/NACE, steam, CO2, water flood, mud, corrosion resistant alloys (CRA).