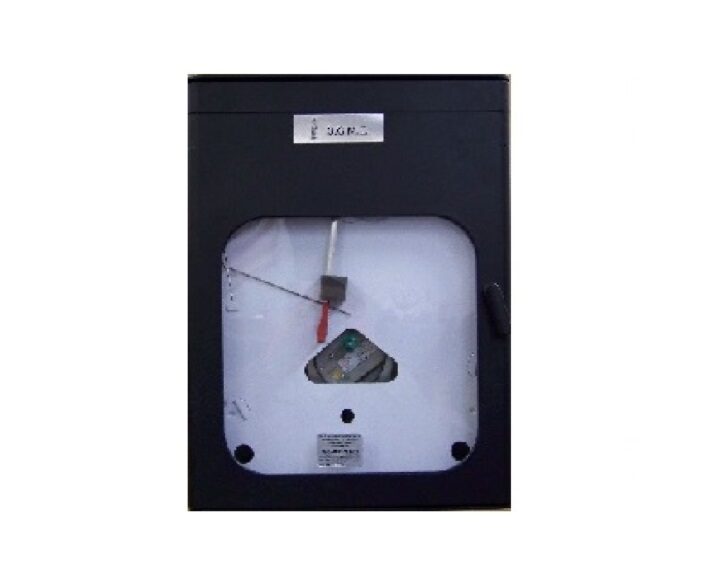 Stock
CHART RECORDER
Overview
OGME recorders are a model of design efficiency, providing ease of use in a durable field-tested package. Accuracy and repeatability are second to none. Our 12" OGME Chart Recorder is available in a variety of different sensor and mounting configurations. The OGME hinged pen assembly is standard on all recorders and they come equipped with either a Sonceboz 820 Multispeed battery operated clock or sonceboz mechanical spring wound clock.
Belfast Controls Equipment Trading L.L.C Stock, O.G.M.E reorders in Dubai, U.A.E
Up to three recording pens
Sonceboz 820 multispeed Battery / Mechanical 24×7 Days, 48 Hrs  &  2-8 HrsOperated Chart Drive
Parts that interchange with barton/pmc/cliffmock
Accuracy
All helical elements produce a full 17 degrees of rotation, are constructed of temperature insensitive stainless steel alloy, meet n.a.c.e. mr-0175 as standard and feature precise movement of the coil. Temperature elements are available in a variety of configurations including full line compensation for extra long spans. Precision- formed bellows assemblies deliver accurate measurement of low pressures. It all adds up to the highest level of resolution available in a mechanical chart recorder on the market today.
OGME Series Chart Recorder Product Specifications
Physical:
Housing: Cast aluminum
Dimensions: Overall 20" x 14" x 6"
Weight: 30 pounds
Mounting: panel, 2" pipe mount, shock mount or stand and handle
Security: Optional locking hasp
Coating: black powder coat
Sensing Elements:
Up to three sensing pens
Stainless Steel Helical wound bourdon tubes, per n.a.c.e. mr-0175
helical pressure element ranges 0- 50 psi thru 0- 30,000 psi ranges available.
Temp system with1 ¾" x 11/16" temp sensing bulb with armoured capillary
standard ranges 0- 150° f., 0- 200°f., 0- 300°f., 0 100°c….other ranges and capillary links available upon request.
Performance:
Accuracy to 1% of full scale for pressure elements and temperature elements
Temperature: -40 to +300 degrees Fahrenheit
Up to 50' of Capillary