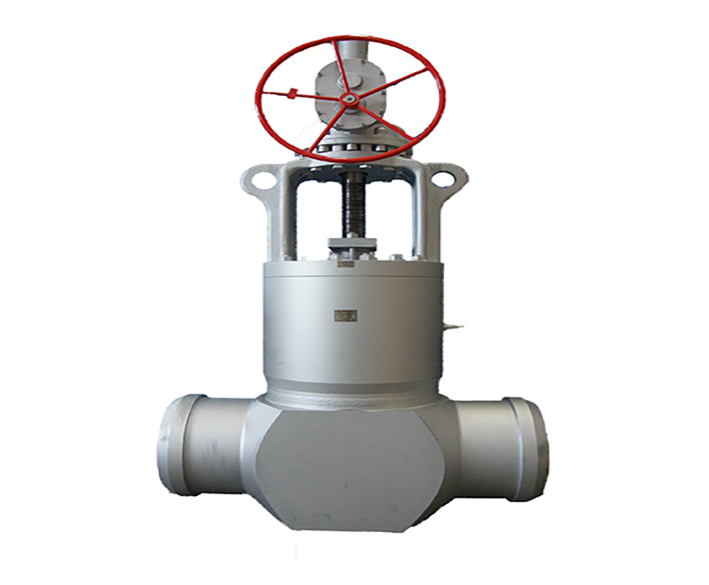 PRESSURE SEAL VALVE
Pressure seal design is an alternative design to the traditional bolted-bonnet approach to sealing the body/bonnet joint.
Pressure seal valves are the best option for the high-pressure steam industry and for all applications where designers continue to push boiler, HRSG, and piping system pressure/temperature envelopes.
It is the perfect technological match for the welding expertise that now make excellent, high integrity butt-weld ends common place.
The beauty of the pressure seal design is that as system pressure builds, so does the load on the bonnet and, consequently, the pressure seal gasket. Therefore, in pressure seal valves, as the system pressure increases, potential leakage through the body/bonnet joint decreases: the higher the internal pressure, the tighter the seal.
The pressure seal bonnet joint also eliminates the body/bonnet flanges reducing weight and simplifying the application of exterior insulation.
However, due to its reliance on system pressure to aid in sealing, pressure seal valves are best applied in high pressure systems, the design is typically available in pressure classes from ASME 600.
Belfast Controls Equipment Trading LLC are the official distributor and stockiest in U.A.E market, and we stock Forged Gate Valves, Globe Valves, Check Valves, Ball Valves in Dubai
Applicable standard range
SIZE: FROM NPS 1/2 TO NPS 30 or FROM DN 15 TO DN 750
CLASS : FROM ASME 600 TO ASME 4500
Applicable standards
Design : ASME B16.34
Inspection & testing : API 598
Marking : MSS SP-25
Rating : ASME B16.34
Fugitive emission : ISO 15848
Applicable end finishes
Face to face : ASME B16.10
End to end : Manufacturer standard or ASME B16.10
Socket weld : ASME B16.11
Screwed ends (NPT) : ASME B1.20.1
Flanged ends : ASME B16.5
Butt welding ends : ASME B16.25
Product features
1). No pressure retaining body-bonnet flanges or bolting.
2). Forged structure for all pressure containing parts. Optimized design for thermal fatigue required for power plant where frequent start-ups & shut-downs are the must.
3). Flanged valves are provided with flanges integral to the valve body forging or full penetration welded.
4). Lighter weight design compared to bolted bonnet.
5). High quality packing for reliable tightness and low emission performance.
6). Sealing surfaces are machined to the tightest tolerances and lowest roughness and to ensure reliable sealing & long service life.
7). Best-in-Class CV values.
8). Outside Screw and Yoke (OS&Y).
9). Low operation torque design.
10). Self aligning two piece packing gland.
11). Graphite based Pressure seal gasket with metal anti-extrusion caps.