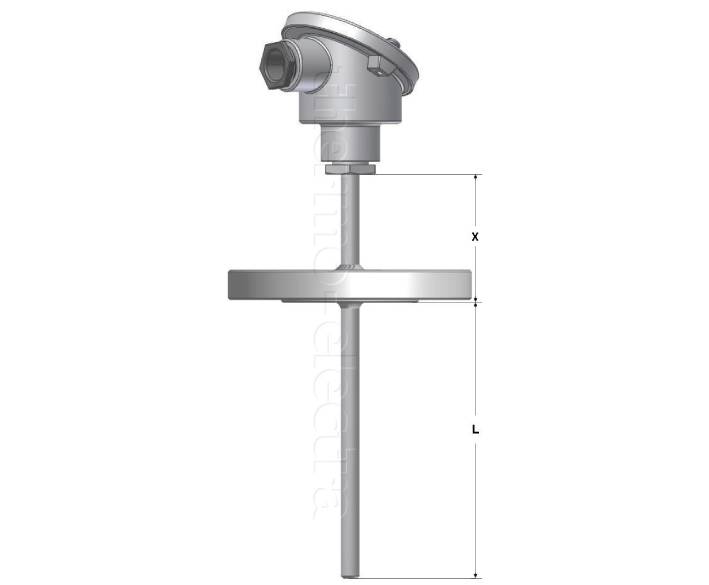 Thermocouples with connection head
Thermo-Electra designs and produces thermocouples and uses heat-resistant steel and ceramic tubes for glass, metal, and brick making factories. Stainless steel-protected sensors are most used in laboratories, general machinery and the food industry, and vibration-resistant sensors for bearing measurements and diesel engines.Thermo-Electra thermocouples can be supplied with a certificate from Lloyds Register, Rina, Buro Veritas etc. Further, a complete line of sensors with standard "DIN" constructions are made with an interchangeable insert, for easy replacement.
Thermocouples with connection head are specifically designed for heavy-duty temperature sensing applications like ovens, machines, and industrial environments
Thermo-Electra produces thermocouples according to the highest standards and offers the best quality for every application.
Sensors available in various diameters, materials , insulation and lengths.
Can be made suitable from high vibration, Cryogenic application
Custom made as per client requirements
Thermocouples are available in ATEX or IECEx version for Exe, Exia, Exna/Exce, Exd, Extb for zones 0, 1, 2 and 20, 21, 22.