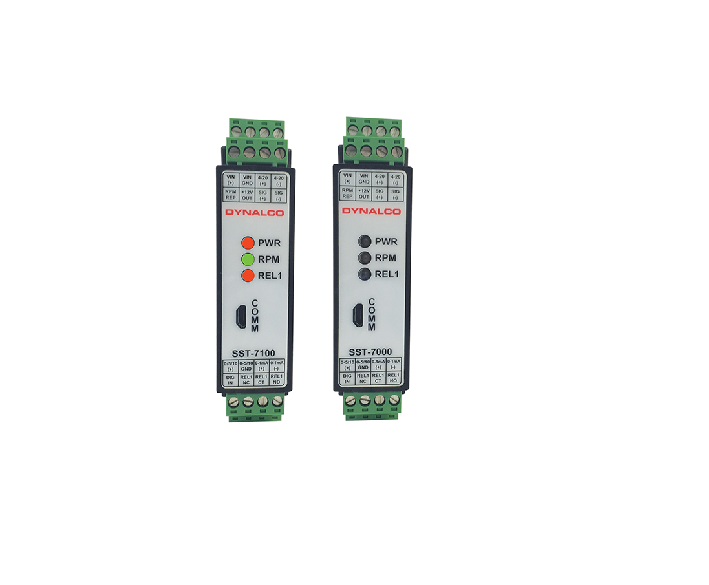 SST-7000 Series
Reliable, accurate over/under speed protection, transmitter with models upto 4 standard relay set-points and LED or keypad configuration display options.
The SST7000 use a pulse or frequency input to provide an accurate 4-20 mA output or 0-5/0-10 VDC linear output ready for direct interface with machine condition monitoring devices or systems. The available input isolation option helps resolve ground loop and signal conversion challenges. The devices accept sinusoidal and square wave inputs from variable reluctance and digital speed sensors.
The SST7000 can be easily programmed in a matter of a few minutes with a PC using a USB connection. Phoenix connectors on the units allow for quick dis-connect and overall ease of wiring.
Accepts 2 or 3-wire speed sensors
0-50 KHz input frequency range
4-20 rnA output (isolated)
0-5 or 0-10 VDC linear output
50 msec (std) or 10 msec (opt) response time
0, 1, 2 or 4 SPDT relays
Failed (open) pickup sensing
Square wave repeater output
10-36 VDC input supply power
Available input isolation transformer
PC programmable over USB port
Front Keypad programmable (for models with LCD Display)