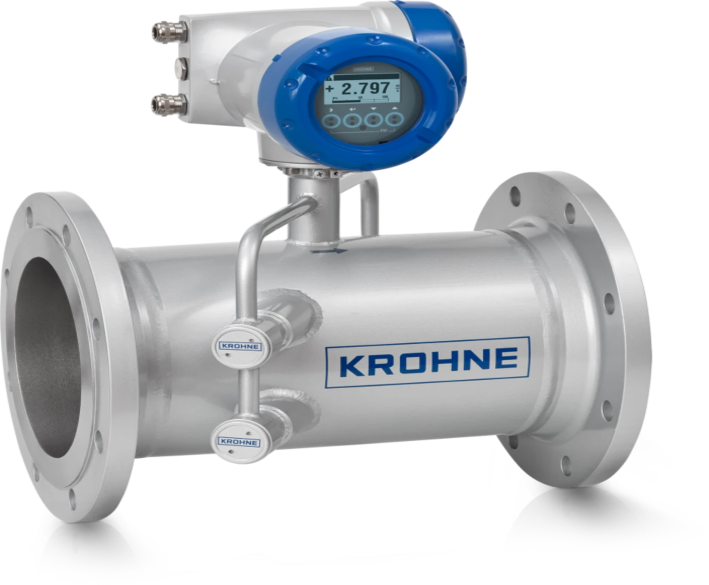 Ultrasonic Flow meter OPTISONIC 7300
The OPTISONIC 7300 is a universal 2-path ultrasonic gas flowmeter for process and utility gas measurements in oil and gas refineries or the chemical or petrochemical industries. It is also suitable for non-custody transfer natural gas applications or applications with (compressed) air, mixed or flue gases (up to +180°C / +356°F). Using the transit time differential measuring principle, the OPTISONIC 7300 delivers high performance over a wide flow range (up to DN600 / 24″, turndown ratio: 100:1). Its patented titanium transducers are perfectly focused, equalizing process fluctuations and avoiding acoustic feedback.
Bi-directional flow measurement over a wide dynamic range (turndown ratio: 100:1)
Integrated volume correction to standard conditions (using pressure and temperature measurement)
With current inputs for external pressure and temperature sensors
NACE-approved grade 29 titanium transducers for maximum corrosion resistance
Largely independent of gas density and composition
Full bore design: No moving parts, no wear, no pressure loss
Compact or field-mounted version
FIELD OF USE
Process metering and control of gases, air flows etc.
Oil and gas industry
Natural gas production, transport, storage and distribution
Underground gas storages (UGS)
Non-custody transfer (CT) gas applications
Chemical, petrochemical and other process industries
Process and hydrocarbon gases
Natural gas and compressed air consumption and other auxiliary service and supply line applications
Materials
Measuring tube

Austenitic stainless steel (1.4404/316L),

Carbon steel (A106 Gr.B),

Carbon steel  (A333 Gr. 6)
Process Connection
Flange connections
EN (1092-1): DN50…600

ASME (B 16.5): 2…24″

Pressure rating

(EN 1092-1)

PN450

Pressure rating

(ASME B 16.5)

CL 2500#

Other connections

Welded connections

(on request)