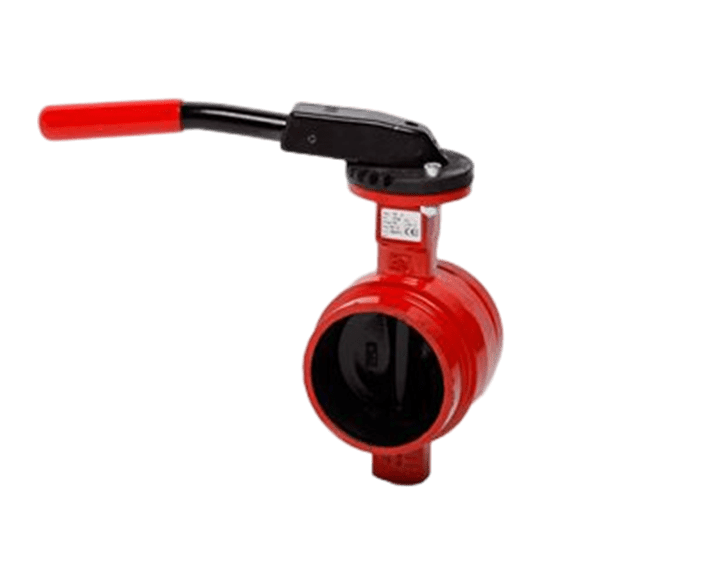 VV Type Butterfly Valve
The VV Type valve has been designed to achieve a quick and simple assembling when needed, such firefighting and irrigation. The valve seat is vulcanized on the body providing a longer endurance. Assembly is carried out in an easy way with quick joints. Flanges, welding and specialized Manpower are not required, what reduces time and assembling cost. This valve can be used in end pipes at the maximum operating pressure.
Design construction:
Body type: Grooved ends & Vulcanized seat.
Characteristics': Concentric and bidirectional
Standard Design according to EN 593
Working temperature- 110 ºC depending on the components
Hydraulic test according to EN 12266-1
Top flange according to EN ISO 5211
Pressure Classes:
End Configurations:
Suitable for ANSI 150, DIN N6/10/16 Flange.
Size Range:
2″ up to 8″ (DN 50 – 200)
Field of Use:
Fire Fighting
Industry
Filtration systems
Irrigation systems
Body Materials:
EN GJL-250 (DIN 1691 GG 25)
EN GJS 400-15 (DIN 1693 GGG 40)
ASTM A 216 / A216M WCB
ASTM A 351 / 351M CF8 / CF8M
EN 1982 CuSn10-C (CC480K)
EN 1982 CuAl10Fe5Ni5-C (CC333G)
EN 10025 S 275 JR
AISI 304 / 316
EN AC 47100 / EN AC 46100
Discs:
EN GJS 400-15 (DIN 16913 GGG 40)
ASTM A 216 / A216M WCB
ASTM A 351 / 351M CF8/CF8M
EN 1982 CuSn10-C (CC480K)
EN 1982 CuAl10Fe5Ni5-C (CC333G)
EN GJS 400-15 (DIN 1693 GGG 40) + EPDM
EN AC 44100
ASTM A 351 / 351M CD4MCu-N NORIDUR
URANUS B6-904L
1.4469
Shafts:
AISI 420 / 316
1.4410
1.4462
MONEL 400/ MONEL K 500
O-Ring: